How to move an SSL certificate to another server?
Log into your cPanel.
Scroll down to the

Files

section.
Click the

File Manager

tool.


Choose the

Home Directory
Saving the SSL Key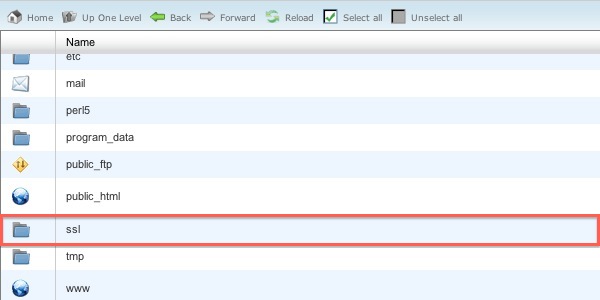 Open the "ssl" folder



Open the folder labeled "private".



Download the file labeled DOMAINNAME.key.
Saving the SSL Cert


Inside of the "ssl" folder open the subfolder called "certs". Open it.



You'll see a file called DOMAINNAME.crt.



Download this file as well.